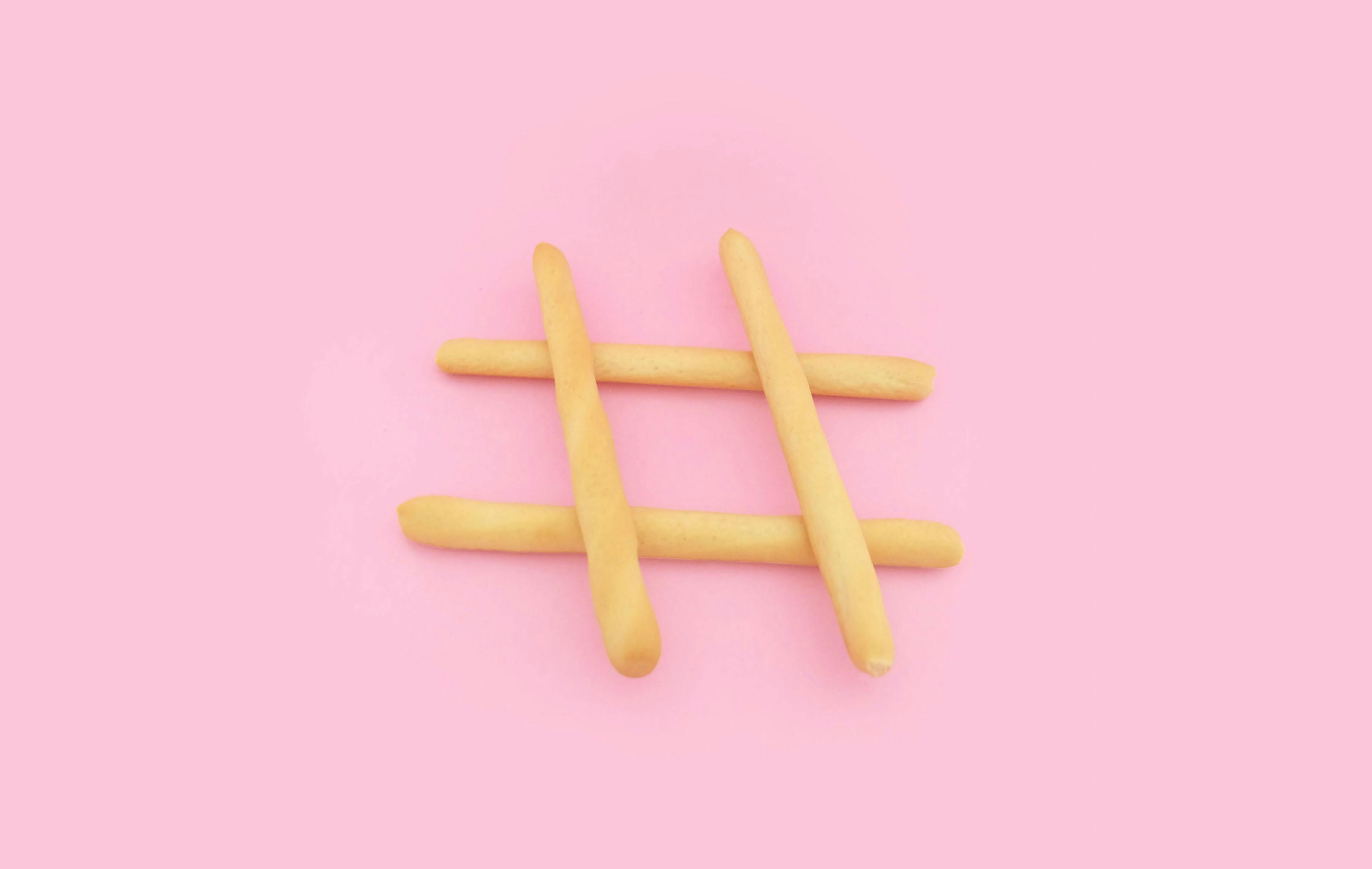 Did you know that the average knowledge worker checks their team communication tools and apps every 6 minutes?
The team at time-tracking app RescueTime analyzed an anonymized behavior data set of over 50,000 users and found that our addiction to just "checking in" is very real. For the purpose of their study, the RescueTime team defined a "check in" as: "any time you switch to a communication tool while working on another productive task."
Clearly, team communication is the central nervous system of functional workflows. But with the burgeoning number of software, platforms, tools and apps—even team communication tools designed to help us "find zen" or "fuel productivity" can leave us feeling zapped and drained at the end of the workday. 
So, how do you know which communication apps are hurting team productivity and which apps are helping? We polled the experts to find out.
Team Communication Apps: Which ones do you really need?
With the rise in remote work, we wanted to see if today's leading startup teams and founders are still using their team communication apps the same way.
We polled eleven business leaders on the following questions:
What's your favorite team communication app right now? 
Is it different than it was two months ago? Why or why not?
The experts polled were asked for their thoughts on team communication now vs. before the covid-19 pandemic—and if they had witnessed a noticeable difference in their team communication cadence and workflows these past few months.
Here's what we found.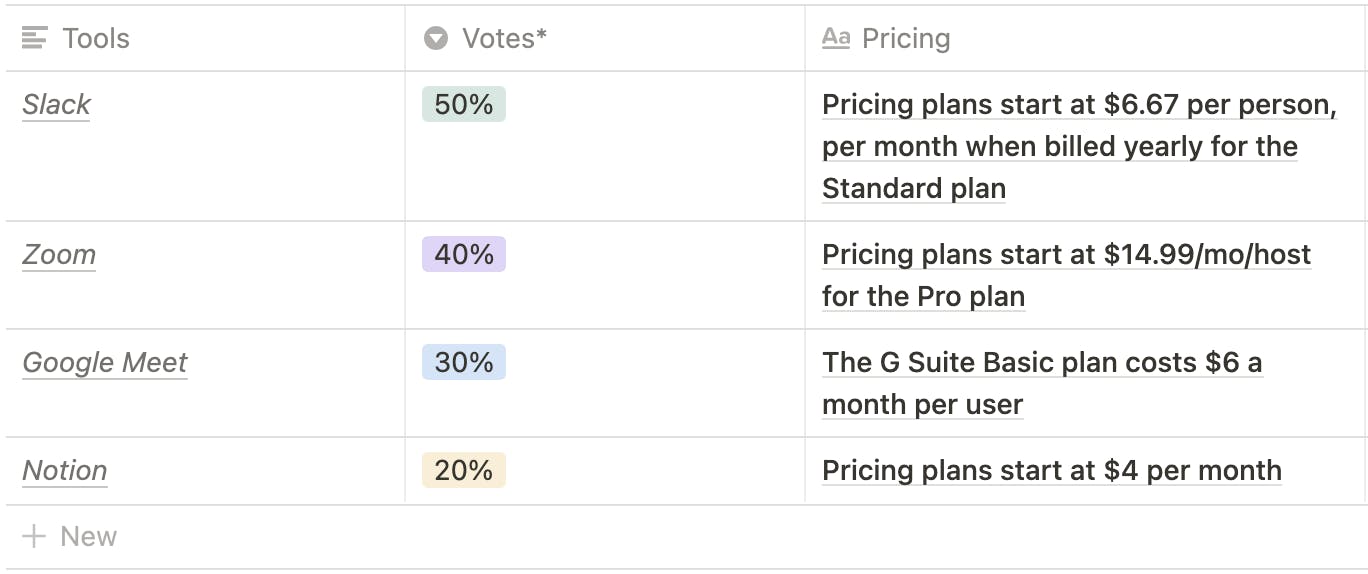 *We received double votes for some tools (Slack, Zoom and Google Meet).
There were also some team communication apps that were each mentioned once.
So, how are these leaders using these tools? Here's a closer look at how today's startup leaders are using these top-of-the-line team communication tools.
#1. Stop scrambling, start recording with Marco Polo — Nir Eyal
"Everyone is scrambling to figure out how to adapt to this new reality," says Nir Eyal, author of national bestseller Hooked and Indistractible. "I use Marco Polo, a video voicemail app that is incredibly effective for team communication because it is asynchronous." 
As an investor in Marco Polo, Nir is quick to point out his bias for the product. But his reasons for loving the app are undeniably logical.
"So much of non-verbal cues are missed in email. And unlike Zoom, it can be done asynchronously. I find it extremely useful in communicating with my team," explains Nir. "With Marco Polo, users can leave each other video recordings to check on their own time schedule.
Instead of waiting for your next 1:1 Zoom, you can record detailed face-to-face briefings that include all the non-verbal cues of an in-person sit down. And that's important because, while it definitely helps to see people's facial expressions, gestures and other nonverbal cues—other people can be a big distraction.
"I found out in my research that the number one source of distraction, according to 80% of my survey respondents was not telephone calls, notifications, or emails, but other people."
"So maybe working from home does reduce the distraction because we don't have our colleagues constantly tapping us on the shoulder. But that means we need to find other solutions to keep in touch," Nir explains.
#2. Automate team communication with Connectiviteam – Stan Massueras
"Slack is now our virtual Coffee Machine and we use it mainly for casual group conversations or 1.2.1 real time chats. Email had a huge revival!" says Stan Massueras, early stage investor and Director of EMEA Sales at Intercom.
"We use Connectiviteam to automate daily standups, retrospectives, and 'Weekly-Wraps' over email. It became our team journal and brought a lot of transparency while saving me a lot of time." 
But Stan's team communication workflows weren't always this organized.
"We over-indexed on connectivity at the beginning. Daily standups, daily debrief, team-meeting, Zoom Happy Hour, etc... It was useful and needed at the start. However we are now scaling things back as we have reached the new norm and we know how to work efficiently in this new world," Stan explains.
But for Stan, no team communication app can truly ever replace spontaneous innovation.
"I am a big fan of impromptu brainstorming and team-meetings. The spontaneity helps to forge creativity and collaboration from my point of view (and it is now not possible due to the fact that we are all working remotely)."
#3. Be more intentional with your remote team communication using Google Meet – Ben Aston
For now, Ben Aston, founder of The Digital Project Manager blog, is sticking with a classic choice for video communication. 
"I'm loving Google Meet and using it more than ever. It's simple and quick to use, and being able to use Gmail directly means a call with someone from the team is never more than a click away," says Ben.
"We communicate less, although communication on tools like Slack and Google Meet has dramatically increased as we've had to adapt to not being able to shout across the room," he explains.
For team leaders like Ben, it's all about taking the time to figure out exactly what needs to be discussed and when.
"We've had to become a lot more intentional about communication, since COVID began, scheduling meetings that previously would happen organically in the office. An example of this is a lunchtime meeting to hang out and eat together."
But digital etiquette is also important.
"Don't continue with a meeting if someone you need there, isn't there, or can't be heard or understood properly. It's better to reschedule than try and have the meeting anyway as you'll miss an important perspective," advises Ben.
He's got a great point. Just because you're not sitting at a conference table, doesn't mean you shouldn't be respectful of everyone's time and input. When in doubt, send a quick email to the team to let them know virtual meetings should not begin until all parties are present and accounted for.
#4. Communicate on your own time with Slack, Zoom and Notion – Jean-Baptiste Ronssin
"Slack & Zoom + Notion! Slack is the same as before, and Zoom is way more used than before. I think I spend 4 to 8 hours/day on Zoom," says Jean-Baptiste Ronssin, Business Ops, Lifen.
But the software sales pro didn't choose Zoom by default.
"Why Zoom: Slack integration, recording, video, steady app. Even if Notion may not be considered as a communication app by some -> we use it more than before as a lot of things are done asynchronously," he says.
Jean-Baptiste echoes a similar sentiment as Nir:
The team may be connecting more, but they're less distracted than they were in the office.
"Now that we all work remotely, Slack is way more used, and we write things down more than before. So, more events, more messages, but the timing is better (I can choose not to answer right now to a Slack message vs. I can't snooze a colleague!)"
#5. Keep your remote meetings to time on Teams and Zoom – Steve Johnson
When it comes to remote work, Steve Johnson, co-creator of the popular QuartzOpen framework doesn't mince words:
"I'm mostly doing team communication via Teams and Zoom; I find Slack and SharePoint are just garbage cans of un-curated content," says Steve.
"Teams today are stumbling from one online meeting to the next. We're all finding it difficult to schedule a meeting because everyone is already booked solid."
Of course, let's not forget that once you finally manage to get your meeting on the books, you can expect to spend at least 5-10 minutes dealing with faulty internet connections and distracting audio lags. These seemingly harmless tech issues can have a major domino effect on your entire calendar. That's why experts like Steve say you must be diligent about sticking to your schedule.
"Don't run past your allotted time. If your meeting is scheduled to end at 5:00, start wrapping up at 4:55."
#6. Keep task management and team comms separate with Front and Slack – Mike Vardy
"Communication frequency is vitally important to the health of one's company and the culture of the company," says Mike Vardy, host of the Productivityist Podcast. 
Mark's narrowed it down to two crucial team communication tools.
"The first is Front, which is an app that I use with my team for email and our external communication," he explains. "It's incredibly robust and is everything that I want in an email application. And believe me, I have looked at my fair share of those!"
"The second is one that I've been using far longer: Slack. I find it's great for internal communication and linking up our communication processes with the other tools that we use in the business."
"I'm not a fan of using communication tools as task management tools; you need to have tools that specialize in those kinds of things," says Mike.
"Front and Slack keep me on top of my communication needs and my team members on top of theirs. I've been using both of these since before the pandemic, and I'm glad I adopted them beforehand because they both have made things simpler and better for my team and me."
#7. Try latent teleconferencing using Zoom drop-ins – Henri Stern
"We have been a remote team (for over six years), so little has changed in our communication patterns since the onset of COVID-19," says Henri Stern, a research scientist at Protocol Labs.
Henri works on consensus systems and was part of the research team that developed Filecoin's Expected Consensus protocol. 🔎
As a research scientist and computer security expert, Henri has no problem working solo, but he also sees great value in the kind of impromptu innovation that can occur when teams are able to work alongside each other—even if it's just on Zoom.
"Given our inability to organize regular off-sites, we moved to do more latent teleconferencing, i.e., calls where people could sit-in and work 'alongside' their teammates using Zoom," he explains.
#8. Amplify team communication with Slack's mobile app – Romain Finot
"Slack without a doubt has been our favorite team communication app!!! I think they've made a huge gap with competitors on team communication and efficiency vs. email, especially for remote teams," says Romain Finot, Head of Growth at Ulysse.
For fast-moving startup marketers like Romain, the ability to communicate seamlessly, even when on the go is a must. "Being able to connect the tool's apps we're using is a huge time saver, and the new mobile app version released during lockdown made mobile team communication even smoother," Romain explains. 
"We used Slack before being forced to work remotely, and it hasn't changed with the quarantine, except that we use it even more now, and it'll go on until we go back to the office."
"We also organized Google Meet meetings 3 to 4 times a week (with booked slots in our agendas) to make sure not to lose team cohesion and good mood while working (quarantine was tough for everyone we wanted to remain as positive as possible by sharing good 'off work' moments)."
After all, it can't be all work all the time. 😍
#9. Do less messaging with Notion – Francesco D'Alessio
As the creator of the Keep Productive productivity software guide, Francesco D'Alessio knows all about efficient team communication.
"It's still Notion, for us—tallying all we need to know in one wiki app helps us align on work," says Francesco.
"But we've messaged less, as we don't always need to be on and focused on work when there's a pandemic outdoors, and work happens when it's the best for all parties."
It's a low-touch remote working philosophy that's been promoted by the likes of Basecamp CEO Jason Fried and several others who subscribe to the school of "less chatter, more focus." 
"Respecting the stress of life and worry can help improve relationships and boost productivity, just by understanding the other person's needs and challenges. You never know what that person is experiencing," says Francesco.
We're sure his team would agree. 👍🏽
#10. Turn chatter into culture with morning standups in Slack – Darren Bounds
When Darren Bounds, founder and CEO of Breezy HR, thinks about team communication now vs. before the coronavirus crisis, his mind immediately travels to the morning standup. 
"We get to see everyone's shining faces every day, which can put a perspective on who you might need to chat with that day or a colleague you should reach out to. With our small team, keeping everyone in the loop and feeling like a team is key."
The applicant tracking system creator knows firsthand how important it is to keep employees engaged and make sure they feel supported—especially in times of uncertainty.
"At first, our open Slack channels were constant streams of chat, information, and opinions. It is always great to keep each other up to date on how we are dealing with the pandemic. 
Things are getting back to normal, so there is a little less chatter."
But for Darren, the rapid switch to remote work did not require the Breezy team to switch communication apps.
"Slack is still my favorite. It not only makes it super easy to organize chats with different channels, but the searchable aspect helps me find critical information for projects that we discuss with teammates."
#11. House your docs and communication in one centralized CRM — Anthony Gutierrez
"At Shape, we practice what we preach by using our own product as our primary team communication tool," says Anthony Gutierrez, CEO and co-founder of Shape.
Anthony leads a remote team laser-focused on growing the diverse user base of their super user-friendly CRM across fast-changing verticals like higher ed, legal and mortgage.
"Since we're a remote team spanning multiple time zones, we typically use team tags and @mentions to assign and discuss tasks for team members to see the next time they login, and team chat for any urgent real-time questions," Anthony explains.
"Document sharing is another big one for us, especially when it comes to security. Don't get me wrong, we love Google docs. But when it comes to sensitive information like team and customer contracts, it's a big relief to know that this information is stored in a secure place where only team members with the right permissions can access it."
It's a great point. After all, you can't expect someone to accomplish tasks asynchronously if they don't have all-hours access to the right resources.
"As a remote team, our approach to team communication hasn't necessarily changed, but by now I think we've all seen just how crucial it is to have some kind of central platform for organizing all your team comms, especially for remote teams like us," says Anthony.
Here's to a future of better team communication
As the workplace evolves, so will the tools of the trade. Without the physical cues of a brick-and-mortar workplace, it's on us to protect our teams from distractions, siloes, and of course, the dreaded Zoom fatigue.
As Nir Eyal puts it, "The biggest change I see is we have become much more distractible. Teams don't have the physical space and constraints on time they used to have by coming into the office. This former structure we once had doesn't exist anymore. That impedes our productivity and ability to communicate with our colleagues because we don't have the work structure most of us understand."
It's tough out there, for sure. And though there is no longer a well-trodden path for future businesses to follow, the good news is there is more room for improvement and innovation than ever before.
In the words of Armando Mann, angel investor and former Head of Sales at DropBox: 
"Communicating effectively is the glue that keeps a team in sync, the compass that gives them direction, and the fuel that empowers and motivates. Different leaders are most comfortable with different ways of communicating, from the long-form text to video messages, to town halls presentations. As your company scales, you have to embrace that not everyone on your team consumes information in the same way. Communicating often and early is a key piece in building a culture of trust and performance."
Focus on the team communication tools that meet the unique needs of your team and yourself as lead orchestrator. If you're using apps that are aligned to your culture, the communication aspect will take care of itself.
About us 🤗
Based in Paris, Station is run by an agile team of productivity geeks whose sole ambition is to make your workflows easier. Station is the Chrome extension designed to ease your workday and help you find what you need instantly. Give it a try! (It's free!)